My Blog
Posts for: October, 2021
By North Suburban Endodontics
October 11, 2021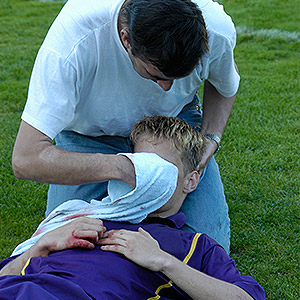 Although kids are resilient, they're not indestructible. They're prone to their share of injuries, both major and minor—including dental injuries.
It's common for physically active children to suffer injuries to their mouth, teeth and gums. With a little know-how, however, you can reduce their suffering and minimize any consequences to their long-term oral health.
Here are 4 types of dental injuries, and what to do if they occur.
Chipped tooth. Trauma or simply biting down on something hard can result in part of the tooth breaking off, while the rest of it remains intact. If this happens, try to retrieve and save the chipped pieces—a dentist may be able to re-bond them to the tooth. Even if you can't collect the chipped pieces, you should still see your dentist for a full examination of the tooth for any underlying injury.
Cracked tooth. A child can experience intense pain or an inability to bite or close their teeth normally if a tooth is cracked (fractured), First, call the dentist to see if you need to come in immediately or wait a day. You can also give the child something appropriate to their age for pain and to help them sleep if you're advised to wait overnight.
Displaced tooth. If a child's tooth appears loose, out of place or pushed deeper into the jaw after an accident, you should definitely see a dentist as soon as possible—all of these indicate a serious dental injury. If they're unavailable or it's after hours, your dentist may tell you to visit an emergency room for initial treatment.
Knocked-out tooth. Minutes count when a tooth is knocked completely out. Quickly locate the tooth and, holding it only by the crown and not the root, rinse off any debris with clean water. Place it in a glass of milk or attempt to place it back into the socket. If you attempt to place it back into the socket, it will require pressure to seat the tooth into position. You should then see a dentist or ER immediately.
A dental injury can be stressful for both you and your child. But following these common-sense guidelines can help you keep your wits and ensure your child gets the care they need.
If you would like more information on pediatric dental treatment, please contact us or schedule an appointment for a consultation.
By North Suburban Endodontics
October 01, 2021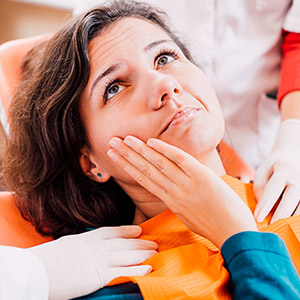 While mouth pain can certainly get your attention, what exactly hurts may be difficult to identify. It might seem to emanate from a single tooth, or a group of teeth. Then again, it might not be clear whether it's coming from teeth or from the gums.
Still, it's important to pinpoint the cause as much as possible to treat it correctly. One of the main questions we often want to answer is whether the cause originates from within a tooth or without.
In the first case, tooth decay may have entered the pulp at the center of the tooth. The pulp contains nerve bundles that can come under attack from decay and transmit pain signals. Incidentally, if the pain suddenly goes away, it may simply mean the nerves have died and not the infection.
The decay can also spread into the root canals leading to the root and supporting bone, and then make the jump into the gum tissues. One possible sign of this is the one mentioned earlier—you can't quite tell if the pain is from the tooth or the surrounding gums.
The root canals could also serve as a transportation medium for infection in the other direction. In that case, gum disease has advanced into the bone tissues around a tooth near its roots. The infection can then cross into the tooth. Again, both a tooth and the gum tissue around it can become diseased.
We have effective treatments for individual occurrences of interior tooth decay or gum disease: The former usually requires a root canal treatment to remove infected tissue and fill and seal the tooth from future infection; we alleviate gum disease by removing the dental plaque causing it and helping the gum tissues to heal. But combined tooth and gum infection scenarios are more difficult to treat, have a poorer prognosis and may require specialists.
To reduce the risk of either tooth decay or gum disease developing into this greater problem, it's best to take action at the first sign of trouble. So, see your dentist as soon as possible when you encounter oral pain or if you notice swollen or bleeding gums. The earlier we treat the initial outbreak of disease, be it tooth decay or gum disease, the better your chances of a successful and happy outcome.
If you would like more information on tooth pain, please contact us or schedule an appointment for a consultation. You can also learn more about this topic by reading the Dear Doctor magazine article "Confusing Tooth Pain."