My Blog
Posts for: April, 2019
By North Suburban Endodontics
April 15, 2019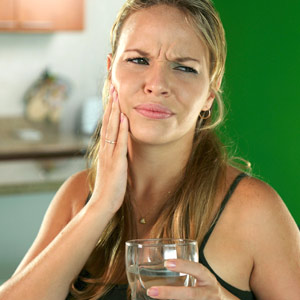 You may be among the one in three Americans who suffer from the pain of tooth sensitivity. Before attempting treatment, though, we must first identify the cause.
Your teeth are made of layers of different organic tissue. The pulp at the center of the tooth contains nerves that transmit pain or pressure sensation to the brain. The pulp is encased by dentin, a layer of tissue composed of tiny tubules that conduct temperature and pressure changes from outside the tooth to the pulp nerves. The hard outer enamel shell shields the dentin from over-stimulation from these sensations.
There are, however, some instances where the dentin may become exposed and cause sensitivity in the tooth. This can occur when the gum tissue recedes and the root of the tooth is exposed to the oral environment. If the root loses its surface coating (referred to as cementum, a cement-like outer layer around the root surfaces) because of over-aggressive brushing (too hard for too long) or advanced periodontal (gum) disease, sensitivity is often the result.
Another instance is enamel erosion. Although made of the hardest substance in the human body, enamel has one major enemy — acid. A high oral acid level brought on by over-consuming acidic foods and beverages or as a symptom of gastric reflux disease dissolves (de-mineralizes) the enamel's mineral content. Brushing just after eating actually contributes to de-mineralization because the enamel is in a softer state. It requires forty-five minutes to an hour for your saliva to neutralize acid and restore minerals to the enamel — you may actually be brushing away enamel with this practice.
Once we know the underlying cause, we can use an appropriate method to reduce sensitivity. One way is to reduce nerve sensitivity in the dentin's tubules or block them altogether. There are several chemical products for both home and dental office application that can reduce sensitivity and encourage enamel re-mineralization (as can the fluoride added to toothpaste). We can also strengthen enamel and provide a mechanical barrier to acid through concentrated fluoride in a varnish applied to tooth and root surfaces. And, life-like restorations like crowns or veneers not only improve the appearance of your teeth, they can also provide coverage for exposed dentin.
If you are experiencing painful sensitivity, make an appointment to visit us. Once we know the source, we can treat the problem and reduce your discomfort.
If you would like more information on tooth sensitivity and how to treat it, please contact us or schedule an appointment for a consultation. You can also learn more about this topic by reading the Dear Doctor magazine article "Treatment of Tooth Sensitivity."
By North Suburban Endodontics
April 05, 2019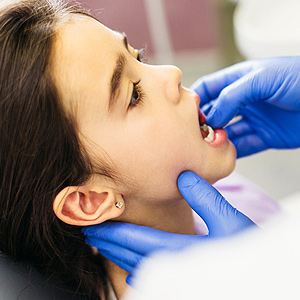 Often as children grow older, their participation in sports or similar activities increases. While generally encouraged, this greater activity does increase injury risk, especially to the mouth.
In fact, the late childhood to early adulthood demographic is the most prone portion of the population to incur dental injuries. To complicate matters, their dental development is often incomplete, posing a number of treatment obstacles for an injured tooth.
For example, the primary means for preserving an injured adult tooth is a root canal treatment: damaged or diseased tissue within the pulp, the tooth's innermost layer, is removed and the empty chamber and root canals filled and sealed to prevent infection. But while a fully matured tooth can function without the nerves and blood vessels of the pulp, a developing tooth needs these tissues for continued tooth formation. Otherwise, tooth development can stall and cause problems later on.
The most common solution for younger teeth is to remove any damaged tooth structure without disturbing the pulp if at all possible followed by a filling. That's contingent, though, on whether we find the pulp unexposed or undamaged—if it is, we'll try to remove only damaged or diseased pulp tissue and leave as much healthy tissue intact as possible. To aid with healing and tissue re-growth, we may also place medicinal stimulators between the pulp and the filling.
Jaw development may also pose a challenge if the injured tooth is too far gone and must be removed. Our best choice is to replace it with a dental implant; but if we install the implant while the jaw is still growing, it may eventually appear out of place with the rest of the teeth. It's best to postpone an implant until full jaw maturity in early adulthood.
In the meantime we could provide a temporary solution like a removable partial denture or a modified bonded bridge that won't permanently alter nearby teeth. These methods can adequately restore the function and appearance of missing teeth until the jaw is mature enough for an implant.
While injuries with young permanent teeth do pose extra challenges, we have effective ways to address them. With the right approach, the outcome can be just as successful as with a mature tooth.
If you would like more information on dental care in the formative years, please contact us or schedule an appointment for a consultation. You can also learn more about this topic by reading the Dear Doctor magazine article "Saving New Permanent Teeth after Injury."