My Blog
Posts for: May, 2017
By North Suburban Endodontics
May 28, 2017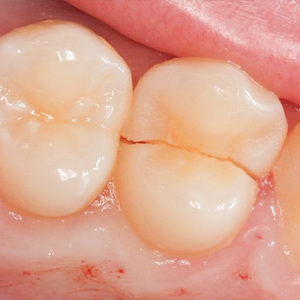 Teeth can take a lot of force over a lifetime of biting and chewing, thanks to enamel, their outer layer made of the strongest substance in the human body. Unfortunately, they're not invincible: it's even possible for you to break or "fracture" a tooth while biting or chewing normally.
Although such a fracture might seem to occur out of the blue, it's usually related to a condition known as cracked tooth syndrome. It usually occurs in three stages: in the first, miniscule cracks in the outer enamel known as craze lines develop. They're not immediately dangerous since they only involve the enamel surface; but left untreated they could deepen and progress to the next stage, a larger crack that penetrates the tooth's underlying dentin.
If allowed to grow, this crack in turn can lead to the third stage, a full fracture that could extend down to the root. A fracture can put the tooth in danger of loss, especially if its inner pulp becomes exposed. To avoid this worst case, it's best to treat the tooth at the earliest stage possible when craze lines are just developing.
There is a difficulty, though, with detecting craze lines — they're small, too small to detect normally with x-rays. We, therefore, rely on other methods such as using an instrument called an explorer to feel for cracks, having the patient bite on a stick or rubber pad to replicate pain symptoms or using fiber-optic lighting with special dye stains to highlight possible cracks. Endodontists, specialists in root canals, can use microscopic equipment that's quite adept at detecting craze lines.
There are also some signs you can be on alert for that might indicate a craze line or crack. If you feel a short, sharp pain — a "wince" — when chewing and releasing food, you could have a crack that hasn't yet affected the nerves. If a true fracture occurs, the pain will intensify and you may notice pieces of the tooth coming off. If the crack extends to the root, the pain will become greater and more chronic.
It's important then that you see us for any recurring pain symptoms as soon as possible. If it's a crack, the sooner it's treated the better your tooth's chances for survival.
If you would like more information on cracked tooth syndrome, please contact us or schedule an appointment for a consultation. You can also learn more about this topic by reading the Dear Doctor magazine article "Cracked Tooth Syndrome."
By North Suburban Endodontics
May 13, 2017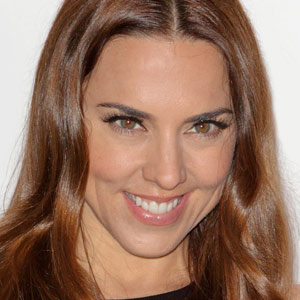 As a member of the best-selling pop group Spice Girls, Mel C (AKA Sporty Spice) enjoyed her share of musical superstardom. At the band's peak in the Nineties, the young singer's signature look featured baggy sweatpants, an assortment of tattoos, a nose stud and a gold-capped incisor, front and center in her mouth. Today, Melanie Chisholm is still singing — but now she's a mom, an amateur triathlete… and that gold tooth is just a memory. Not only that, her smile looks more evenly spaced and whiter than it did when she was referred to as the "tomboy" of the group.
What happened? In our view, it all boils down to changing tastes — plus a little bit of help from dental professionals. As the "wannabe" singer proves, there's no single standard when it comes to making your teeth look their best. Your own look is unique to you — and your smile can reflect that individuality.
For example, crowns (caps) are substantial coverings that may be placed on teeth when they are being restored. They are available in three types: gold, all-porcelain, or porcelain-fused-to-metal. The latter two are tooth-colored, while the gold is — well, shiny like gold bling. Which one is right for you? In many cases, it's your choice.
Likewise, dental veneers — wafer-thin shells that can correct cosmetic issues by covering the surface of your teeth — can be made in a variety of shades. Their hues may range from natural ivory to Hollywood white, and everything in between. What's the best color for you? Only you can say.
Some people opt for a "smile makeover" that uses small irregularities in the spacing and color of teeth to create a more "natural" look. Other folks want a perfectly even, brilliant white smile that dazzles the eye. Still others are looking to match or restore the smile they once had — perhaps even re-creating a signature gap between the teeth. As long as there are no other dental issues involved, the choice is yours.
So if you're unhappy with your smile — or if you feel it doesn't reflect the person you "wannabe" — why not talk to us about a smile makeover? Just call our office to schedule a consultation. You can learn more about this topic in the Dear Doctor magazine articles "Beautiful Smiles by Design" and "The Impact of a Smile Makeover."